NYC Legend Monumental Bronze Sculpture
On October 17th 2023, Alexander Klingspor's first public sculpture was unveiled in Union Square New York City. The sculpture is a tribute to the urban legend of alligators in the NYC Sewers, and a celebration of the resilience and endurance of New York and New Yorkers.
Visit the dedicated NYC Legend website by clicking the button below.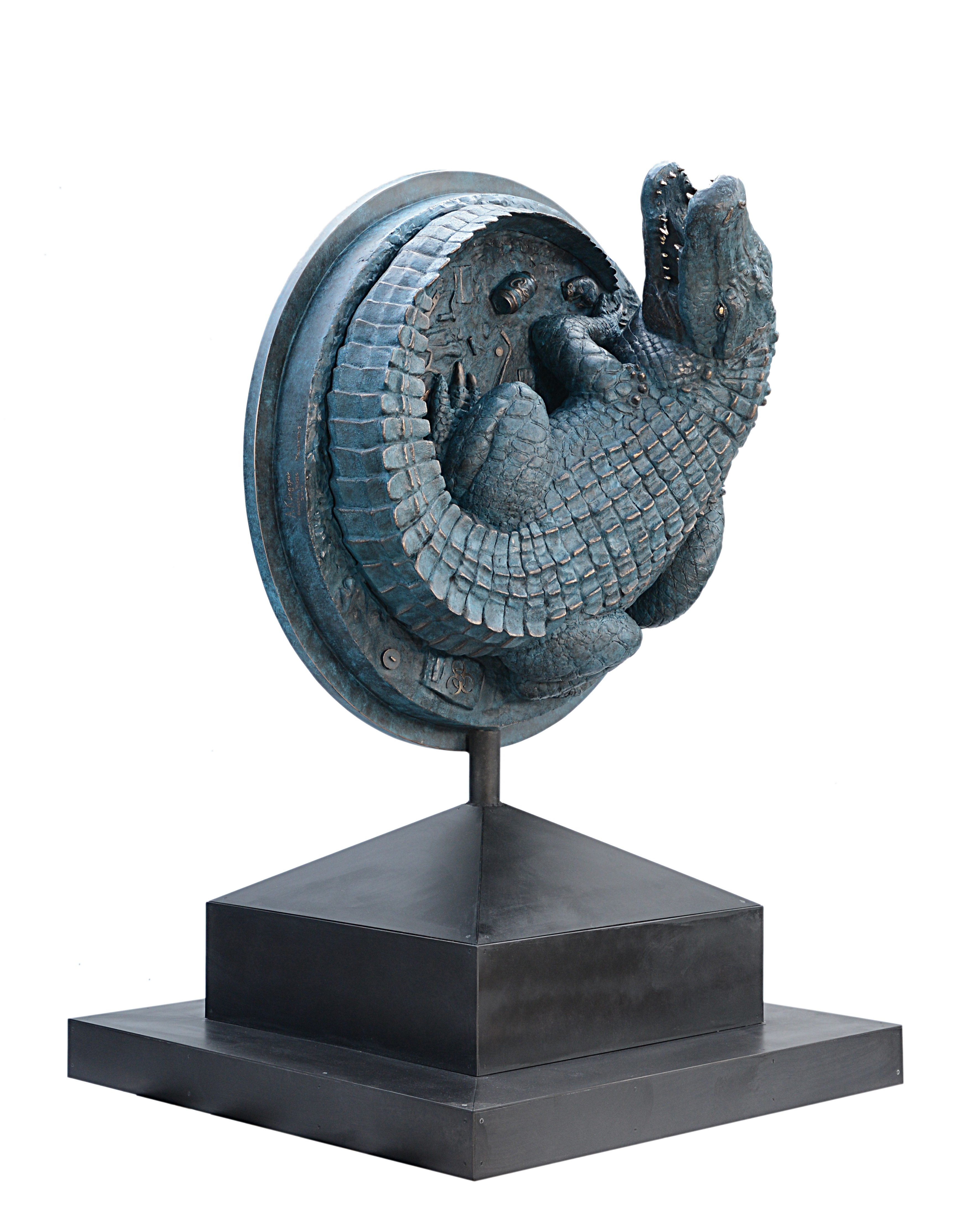 Stories are the very backbone of human civilization. Across time, myths and legends give shape to our shared consciousness through sculptures, paintings, and architecture. They allow us to place ourselves in a greater context alongside other creatures who often take on deeply symbolic roles.
Drawing on the century-old urban legend of New York sewer alligators, NYC Legend puts a modern spin on the process by which myth becomes art with a tribute to the greatest city in the world.
The work was cast at the Perseo Foundry and is scheduled to be exhibited on Union Square in Manhattan from October 2023 until June 2024 via the NYC Art In The Parks Program.
The story's staying power is not surprising, given the metaphor: With an armor of scales and an ability to regrow limbs, alligators are, like New Yorkers, built to survive in the extreme.
This uniquely American monster and its ongoing narrative beneath New York's streets is a testament to our timeless drive to find icons in nature, and to the bridge that myth builds between the ancient and modern that still echoes today.
Joseph Douek, NYC Planning Commissioner
"Alexander Klingspor's striking bronze sculpture, NYC Legend, joins the impressive collection of iconic public sculptures proudly on display throughout New York City. Its placement in Union Square, one of Manhattan's most prominent and bustling locations, for a period of eight months allows for widespread and meaningful engagement with the public. We take great pride in showcasing Klingspor's masterpiece and are hopeful for its permanent installation following the exhibition period."