ART CREATING AWARESNESS AND POSITIVE CHANGE.
In 2019 Alexander Klingspor had the honor of creating a specific image for Fondacion Prince Albert II of Monaco. The event was an effort to fight the plastification of the oceans. The painting Klingspor created was to depict the urgent environmental crisis we are in the midst of. This image is to be used as a logo for the Fondation Prince Albert ll's future campaigns fighting plastic pollution. The original artwork was auctioned off at a private charity event in Monaco, with His Higness Prince Albert II present during the event.
All proceeds went to the foundations project to clean up plastics in the oceans.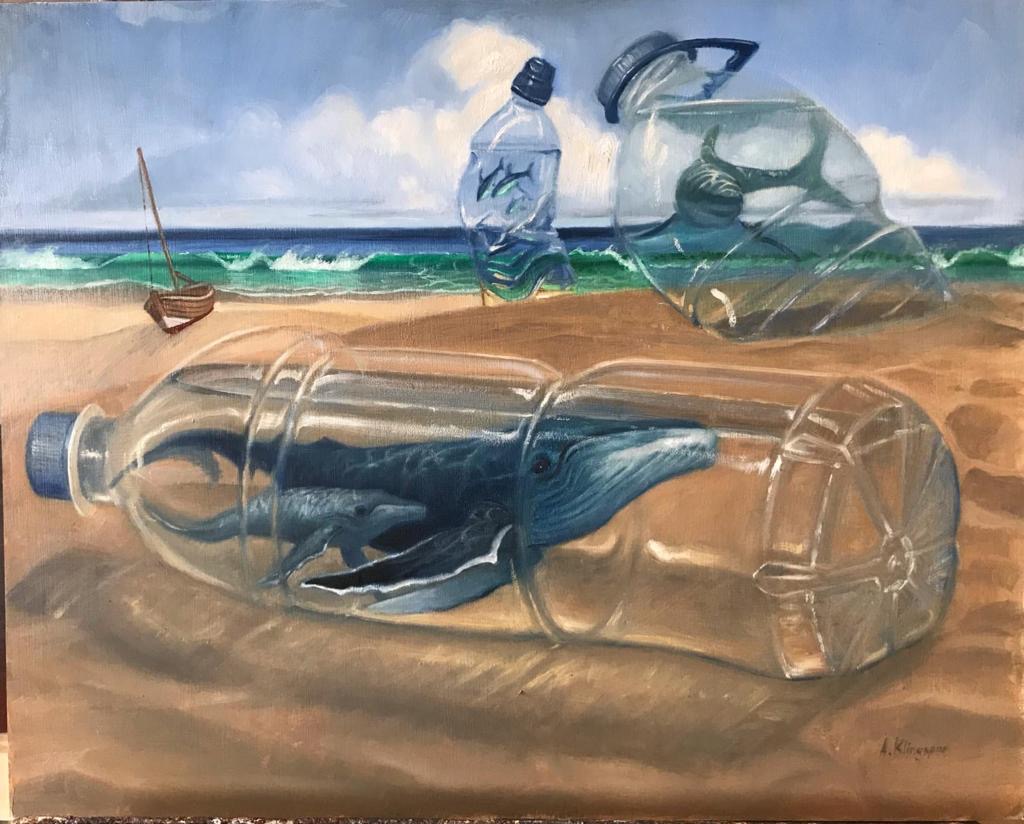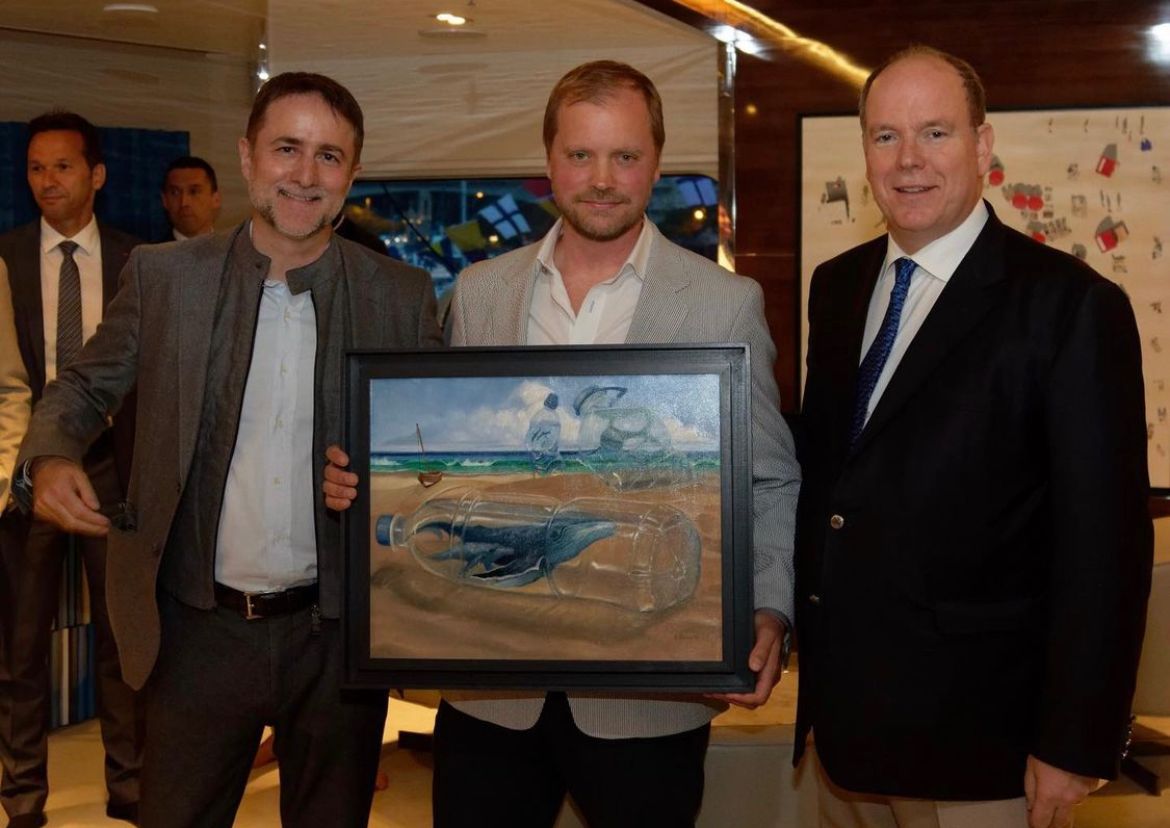 Alexander Klingspor presenting the painting to His Royal Highness Prince Albert II of Monaco